Come check out the LAST Zero Energy Ready Home in our Spring Creek Cove community this Saturday 10am-2pm!
OPEN HOUSE!
Explore this homes!
Where would you like to build your Zero Energy Ready Home?
Explore our communities.
2023 U.S. DOE Housing Innovation Award Winner!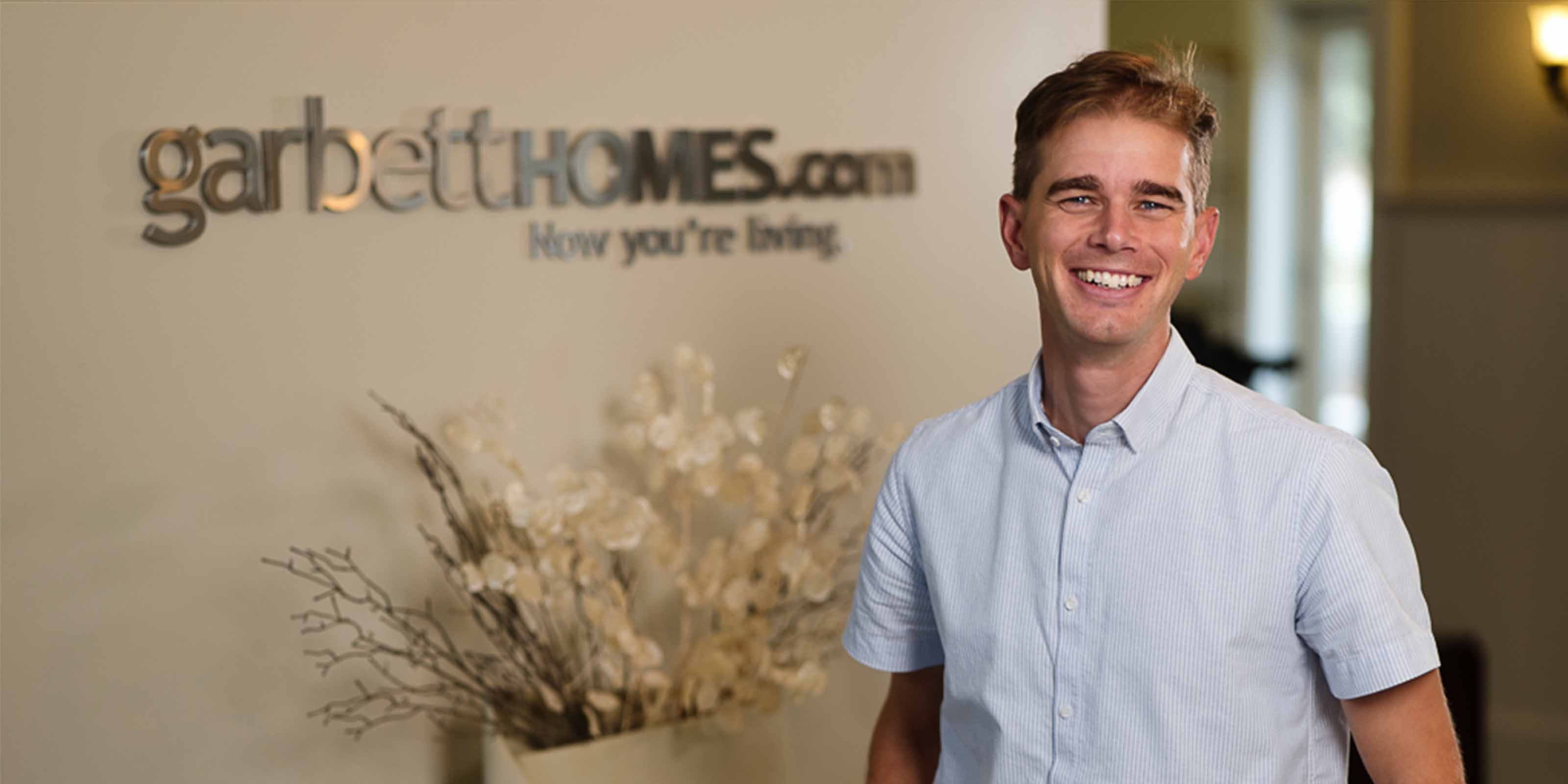 Bryson C. Garbett - President and CEO
A legacy of green home building in Salt Lake City, Utah.
For the past 35 years Garbett Homes has built a legacy of modern, beautiful, award-winning homes. With a focus on giving each homebuyer the most innovative homes the state of Utah has to offer. From 1988 onwards, this family-owned company has embodied the values of Integrity, Social Responsibility, Quality and Continuous Innovation.
Garbett Homes is currently led by President and CEO Bryson C. Garbett. Who chose to continue his family's legacy while studying to obtain his MD. The rigors and challenges of medical school shaped Bryson into the leader he is today. Granting him not only the discipline and work ethic needed to lead a company but the vision to allow Garbett Homes to continue to be the state's leader in energy efficient homebuilding. 
The next steps in that journey include the transition to all-electric homes, eliminating the challenges presented by natural gas. Continued advancements in water conservation with grassless landscaped yards, and eventually Net Zero Homes. All of these elements combine to make Garbett Homes the forward-thinking homebuilder we are known for.
We love the house so far and are excited to build a future and family in it.
Thanks Megan & Brian for the weekly meetings and keeping us informed!
The HERS Index is a measurement of a home's energy efficiency and there are a lot of great reasons why you should have a home energy rating performed on your house. A HERS Index Score can tell you so much about a home you are thinking of buying. Heating, cooling and water heating constitute the largest cost of homeownership outside of the mortgage loan. The HERS Index Score will tell you how well the home performs energy-wise. The HERS Report will outline the energy features of the home and the expected cost of utility bills.
How can I schedule a tour?

Give us a call at (801) 456-2476 or email us at janie@garbetthomes.com.
What makes Garbett Homes green?

At Garbett we're constantly innovating and improving so we can build you the best home at a competitive price. We use state of the art building techniques that improve the performance of your home, saving you money and ensuring you're buying a home with the latest in building technology. Learn more here!