Aurora Heights
Welcome to West Jordan, UT.
Aurora Heights, another of Garbett Homes'Zero Energy Ready home communities located in an ideal area of West Jordan. Less than two miles south of Jordan Landing along Bangerter Highway, Aurora offers our most popular line up of home plans with all new, modern exteriors.  Enjoy not just the convenient proximity to shopping, dining and entertainment at Jordan Landing, but also ease of access to area parks and health care facilities. Built to the U.S. Department of Energy's, Zero Energy Ready specifications, these homes set a new standard in home health, energy savings, comfort and durability.  This centrally located neighborhood, offers 78 homes built so energy efficient, all or most energy consumption can be offset with solar.  Make one of these "homes of the future" the home of your future with Garbett Homes, Utah's freshest home builder.
-Located along Bangerter Highway, a few blocks south of 7800 South

-Zero Energy Ready Homes for more efficient, low cost, comfortable living

-Total of 78 single-family homesites, just south of Jordan Landing

-3 rambler and 2 two-story homes plans, with 3-7 bedrooms and total square feet from approximately 3,018-3,736

-All new, modern elevations of our most popular line-up of home plans on 10,000+ sq. ft. lots

-Convenient access to shopping, dining and entertainment in this well situated West Jordan community
Mon - Thurs & Sat 10am-6pm
Mortgage Calculator
Please enter a number
Please select a rate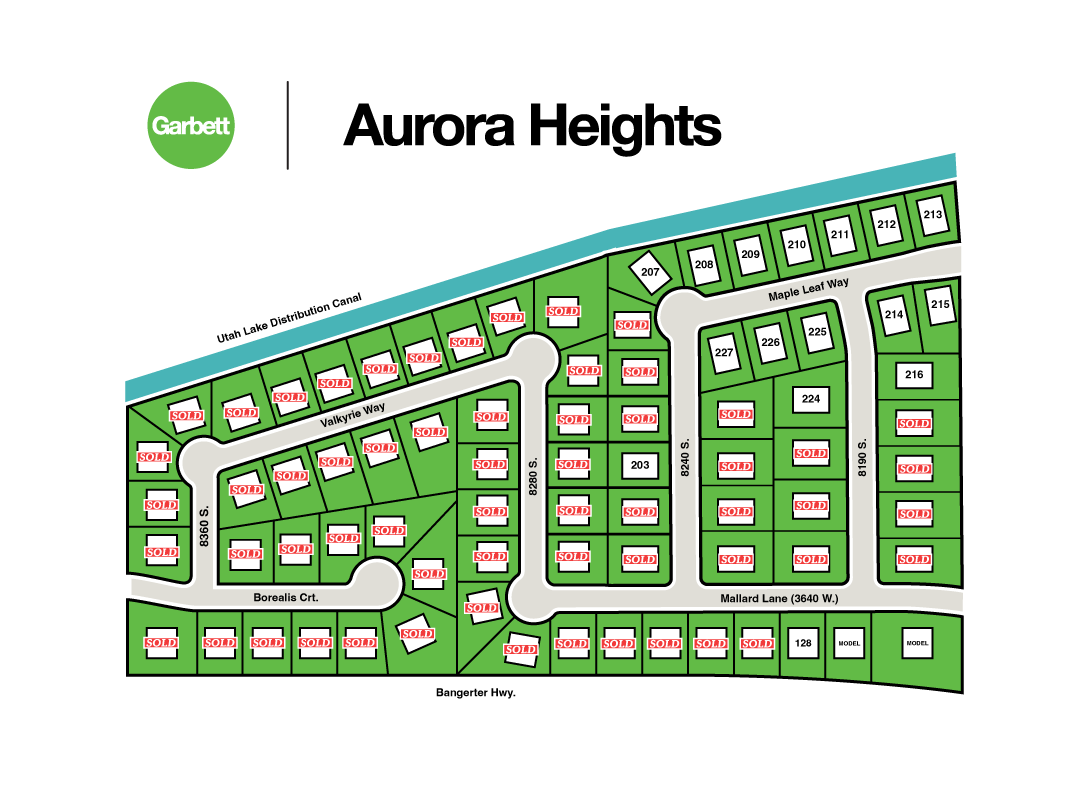 Find your perfect homesite today.