Introducing Agent+ Realtor Program
Garbett Homes Agent Plus Program is designed to build partnership, not only with Garbett Homes,but with your clients as well. We believe that together we can create a better buying experience for you and your clients.
Realtor Program Details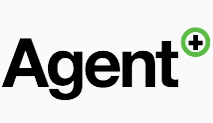 - 2.5% Co-Op Commission Rate
- Additional Homes Sold 2.5% Plus a Bonus $1,000
- New Community Notifications
- Honored Agent Relationships
At Garbett Homes, we want to partner with you, which means taking care of both you and your clients. We understand that you cannot always be with your client, so we do everything we can to keep you involved and in the loop. It is a part of our sales process to ask our prospects if they're working with an agent so that you can stay informed and get paid, even when we see your client without you. We value outside Realtors as our partners in business, and as real estate professionals, we want you to know that you can be confident in working with Garbett Homes, Utah's greenest builder.
You and your client can expect a weekly home buyer calls from our team, from the time we start digging on your client's home to the final coat of paint. Be our partner in the selling process and receive a 2.5% co-op commission rate with every closing. You and your buyer may have the opportunity for additional incentives on certain homes/communities. Call us today to register a client, inquire about promotions, make an appointment, or anything else to help you sell a Garbett Home. To stay easily informed and receive exclusive updates for agents and on current promotions, visit www.garbethomes.com and sign-up, or call (801) 396-9882.
*Bonus commissions will be paid at time of closing.  Bonus commissions may not be used to reduce the price of the home, toward buyer options or closing costs.  Bonus commission sales run on a regular calendar year cycle and will start over on January 1 of each year, for the life of the bonus commission program. Cannot be combined with any other broker bonus incentives. Program is subject to change at any time without notice. Additional limitations may apply, see a sales associate for details.
How you get paid:
1- Print certificate, fill in client information and community and bring it with you to the sales office
2- Present Garbett Sales Associate with certificate showing previous client (s) transaction
3- Make sure that the information is on our instructions to closing
Download Certificate