Innovating since 2009.

2009 - Garbett Homes introduces the first solar powered homes in Utah priced under $250,000 (Solar is included as a standard feature). Homes acheive a HERS® score in the low 40's.
2012 - Garbett Homes expands the Solar and Geothermal technology across it's entire product-line of homes.
2013 - Garbett Homes builds it's first Net Zero Home! This is a self sustaining home that produces it's own energy through solar and advanced building techniques.
2015 - Garbett Homes builds it's first Department of Energy, Zero Energy Ready community and commits to ZERH across it's entire lineup. (Treseder)
2018 - Garbett Homes are all landscaped by LocalScapes to reduce water usage.
2019 - Garbett Homes builds it's first National Green Building Standard Community also implementing ZERH standards. (Eclipse/Skyscape)
2021 - Garbett Homes builds it's second Passive House certified home.  This home was built in a climate zone 6 (Eclipse) creating an even more difficult challenge.
2022 - Garbett Homes commits to building Zero Emission homes as it's newest energy standard to eliminate all gas burning appliances, HVAC heating and water heating to help with clean air.
Mike & Catherine's Garbett green experience.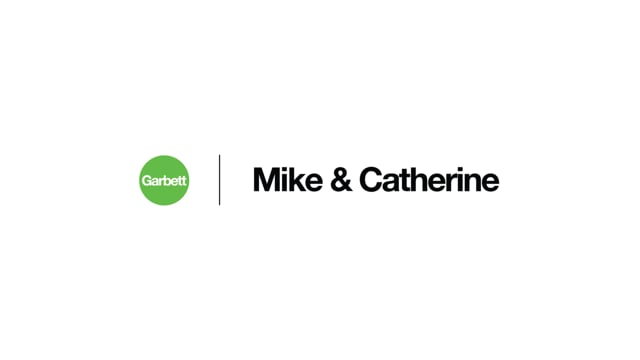 Mike and Catherine are realtors that love Garbett Homes. When it comes to why they love Garbett more than other homebuilders our green features are at the top of their mind. Catherine says "Times have changed…so we should be doing better and I feel like Garbett is actually doing better." Our desire to do better is what drove us to start building green, and drives us to always look for ways we can be the trendsetter for green homes in Utah. 
Why we decided to go green.
Our goal was to lower HERS scores through innovative building practices. We took cutting-edge technologies, which have traditionally only been found in expensive custom-built homes and made it work for an affordable production home. Its cover - bold, modern exterior - amplifies the technology inside, giving a futurist feel. This next generation of housing can be replicated in other regions. We needed to prove that going green doesn't cost millions and is attainable everywhere.
Learn more about how Garbett is green HERE.
What is a HERS score?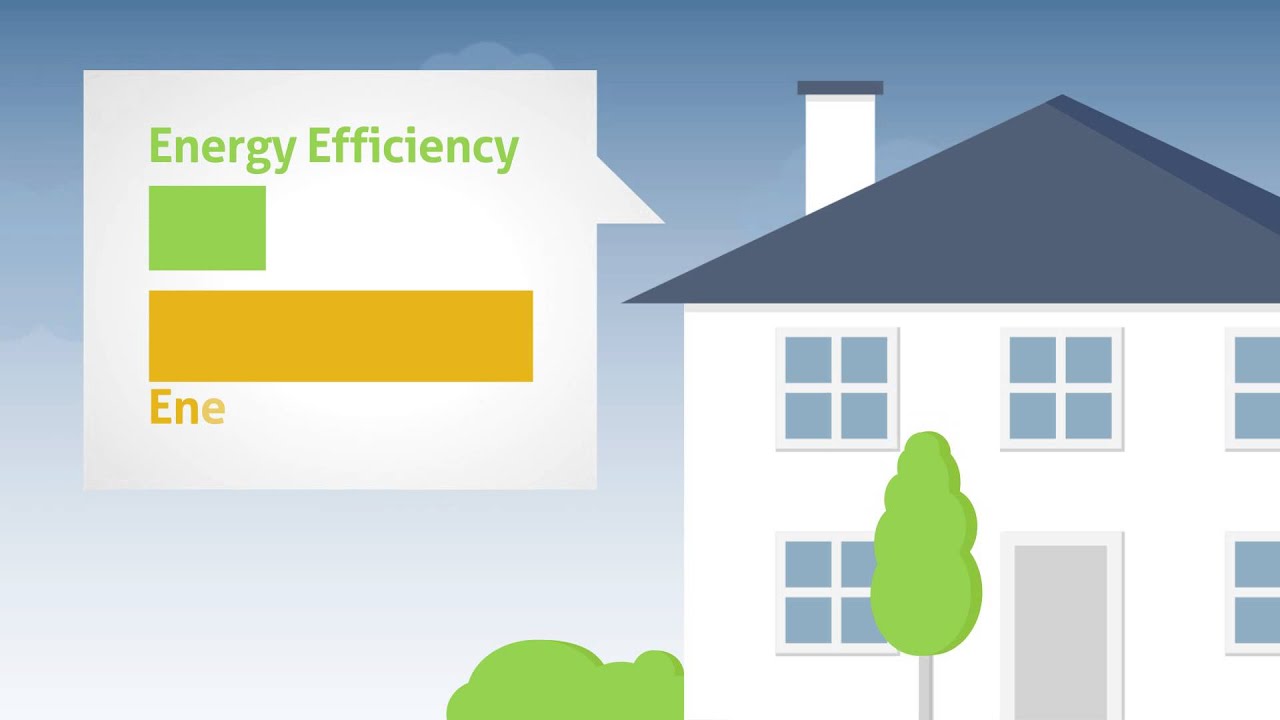 The National Home Energy Rating System (HERS®) is an accurate measurement of a home's energy efficiency. It's the MPG for your home, a way to tell how many "miles" you're getting on your utility bills. The HERS® score also allows buyers to compare potential energy savings when considering the purchase of a home.
With home energy costs climbing, it only makes sense to find out how energy efficient a home really is, after all you wouldn't buy a new car without knowing it's Miles Per Gallon rating. The U.S. Department of Energy estimates that houses built in line with today's energy code use 30% less energy than older homes. Garbett Homes is building homes that use up to 70% less energy than existing homes.

The HERS® rating system is administered and controlled by the Residential Energy Service Network. Our homes are independently rated and certified by a 3rd party.The higher the score the more energy is used/wasted in the home and the higher the utility bills. The lower the score the more energy efficient the home is, and the less the homeowner pays in utility costs.
How does a Garbett home stack up?

The HERS Index is a measurement of a home's energy efficiency and there are a lot of great reasons why you should have a home energy rating performed on your house. A HERS Index Score can tell you so much about a home you are thinking of buying. Heating, cooling and water heating constitute the largest cost of homeownership outside of the mortgage loan. The HERS Index Score will tell you how well the home performs energy-wise. The HERS Report will outline the energy features of the home and the expected cost of utility bills.
This home is 30% less energy efficient than the RESNET Reference Home standard, which is equivalent to home building standards prevalent in 2006. Watch out for draftier rooms and higher utility bills than in a newly constructed home.
This home meets the RESNET Reference Home standard, which is equivalent to home building standards prevalent in 2006. But there are many energy improvements you could make to cut your utility bills and increase home comfort.

A great score! This home is 45% more energy efficient compared to the home building standards prevalent in 2006 and 85% more efficient than the typical resale home!

A Net Zero Energy Home! It produces as much energy as it consumes through renewable resources, resulting in a cost-effective and environmentally friendly home.
So what makes a Garbett home a green home?
Garbett is proud to be Utah's premiere Zero Energy Ready Home builder. So what is a Zero Energy Ready Home? A Zero Energy Ready Home is a high-performance home so energy efficient, all or most annual energy consumption can be offset with renewable energy. In other words, it is the Home of the Future.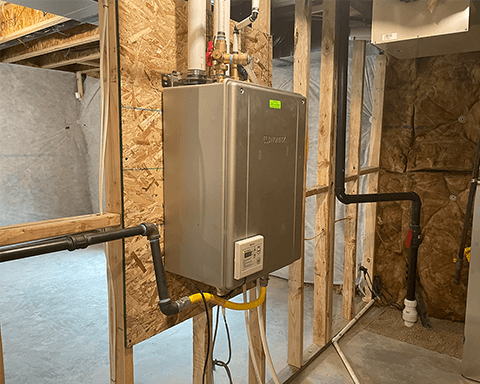 TANKLESS WATER HEATER
Equipped with the 94% super-efficient Noritz® EcoToughTM Natural Gas Condensing Tankless Water Heater and will save you up to 35% on your current water heating bill.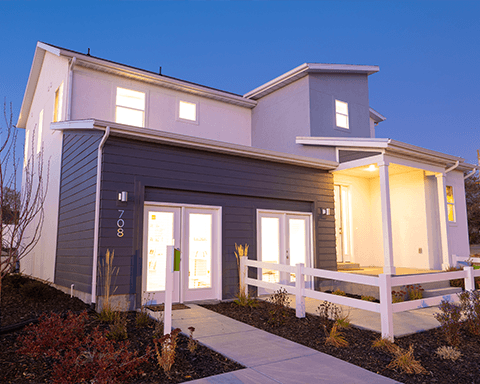 RAISED-HEEL ROOF TRUSS
Raised heel roof trusses offer the most energy-efficient roof framing. Getting full insulation coverage over the entire ceiling is difficult when ceiling trusses are not designed to allow the insulation to maintain its desired thickness all the way to the wall.
LOW-E WINDOWS
During the winter months, the windows keep cold air outside while reflecting the heat produced from the home back into the home, keeping your home cooler in the summer and warmer in the winter.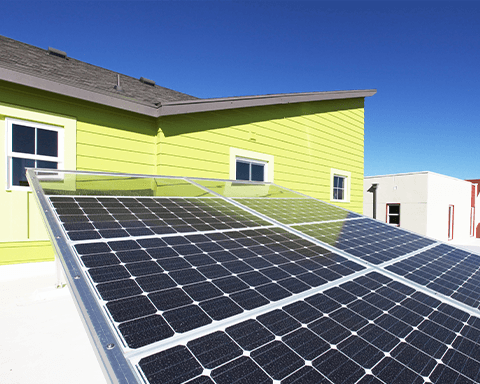 SOLAR SYSTEM PREWIRE
With an average of 300 days of sunshine per year, Utah is uniquely situated to harness the energy of the sun. Every home is pre-wired to allow for easily adding optional solar photovoltaic panels on your Garbett home and convert sunlight into electricity.
Are you ready to go green?
Fill in the form below and one of our team members will contact you soon to help you on your way.