Spring Creek Cove
Welcome to Murray, UT.
Spring Creek Cove presents not only a limited opportunity, but the top performing homes that are the hallmark of Garbett Homes.  Located in an ideal Murray location boarding Holladay, Spring Creek Cove homes are built to the U.S. Department of Energy's,Zero Energy Ready standards; these "homes of the future" are built so energy efficient, all or most energy consumption can be offset with solar.  The 15 pre-planned homesites offer not only a lineup of our most popular floorplans with new, modern elevations, but homes that set a new standard in health, savings, comfort and durability in new home building.  Homeowners can appreciate this prime east side local with its proximity to highways, dining and entertainment.  Find out what makes a Garbett home different! Garbett Homes, Utah's freshest home builder.
- Located on the Holladay/Murray border just west of Van Winkle Expressway

- Zero Energy Ready Homes for more efficient, low cost, comfortable living

- Boutique community to just 15 pre-planned, single-family homesites

- 2 rambler and 2 two-story homes plans, with 3-7 bedrooms and total square feet from approximately 2,900-3,319

- All new, modern elevations of our most popular line-up of home plans

- Convenient access to shopping, dining and entertainment in this well-situated Murray community

- Check out our coming soon communities
Covenants, Conditions and Restrictions
Mortgage Calculator
Please enter a number
Please select a rate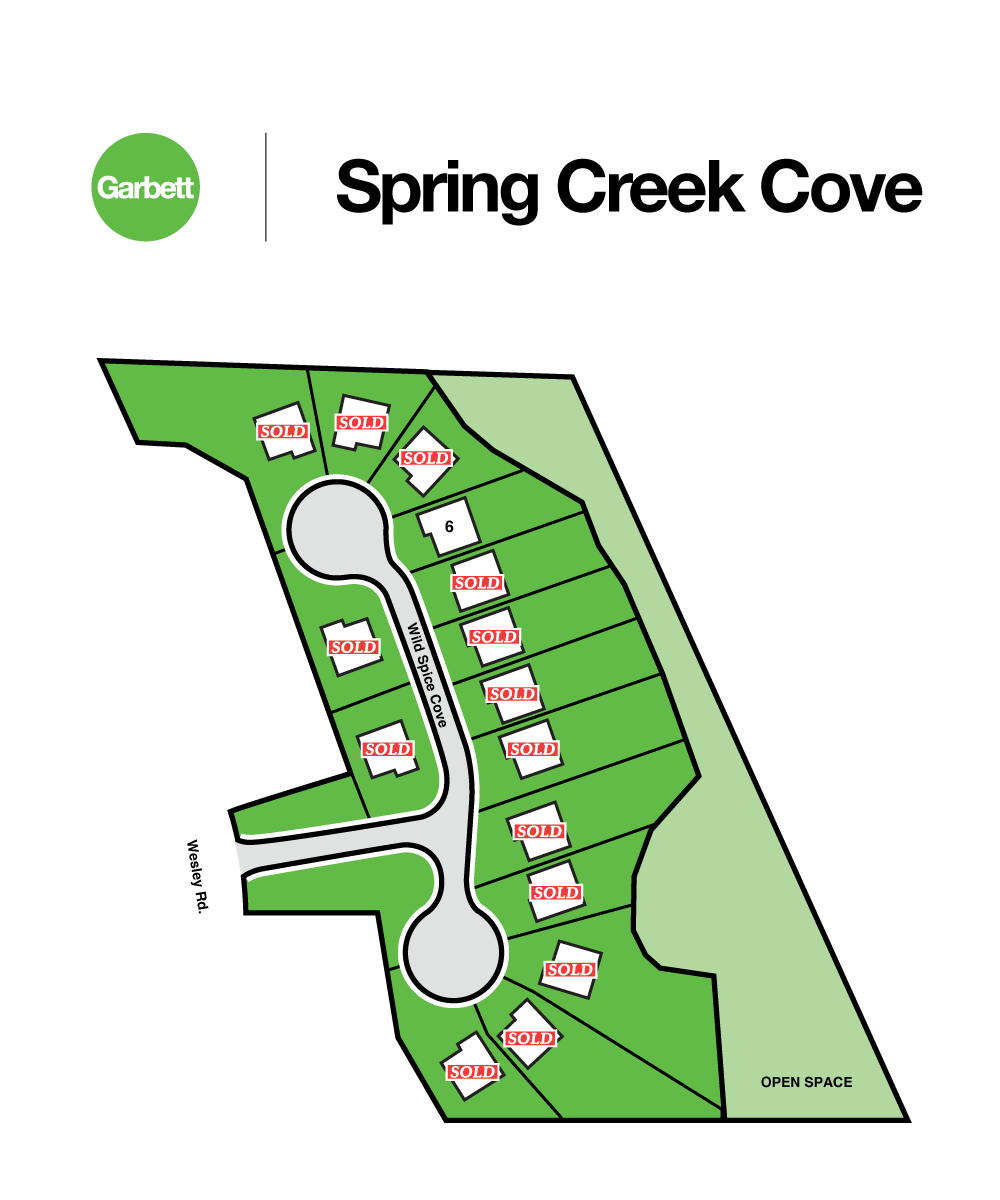 Find your perfect homesite today.